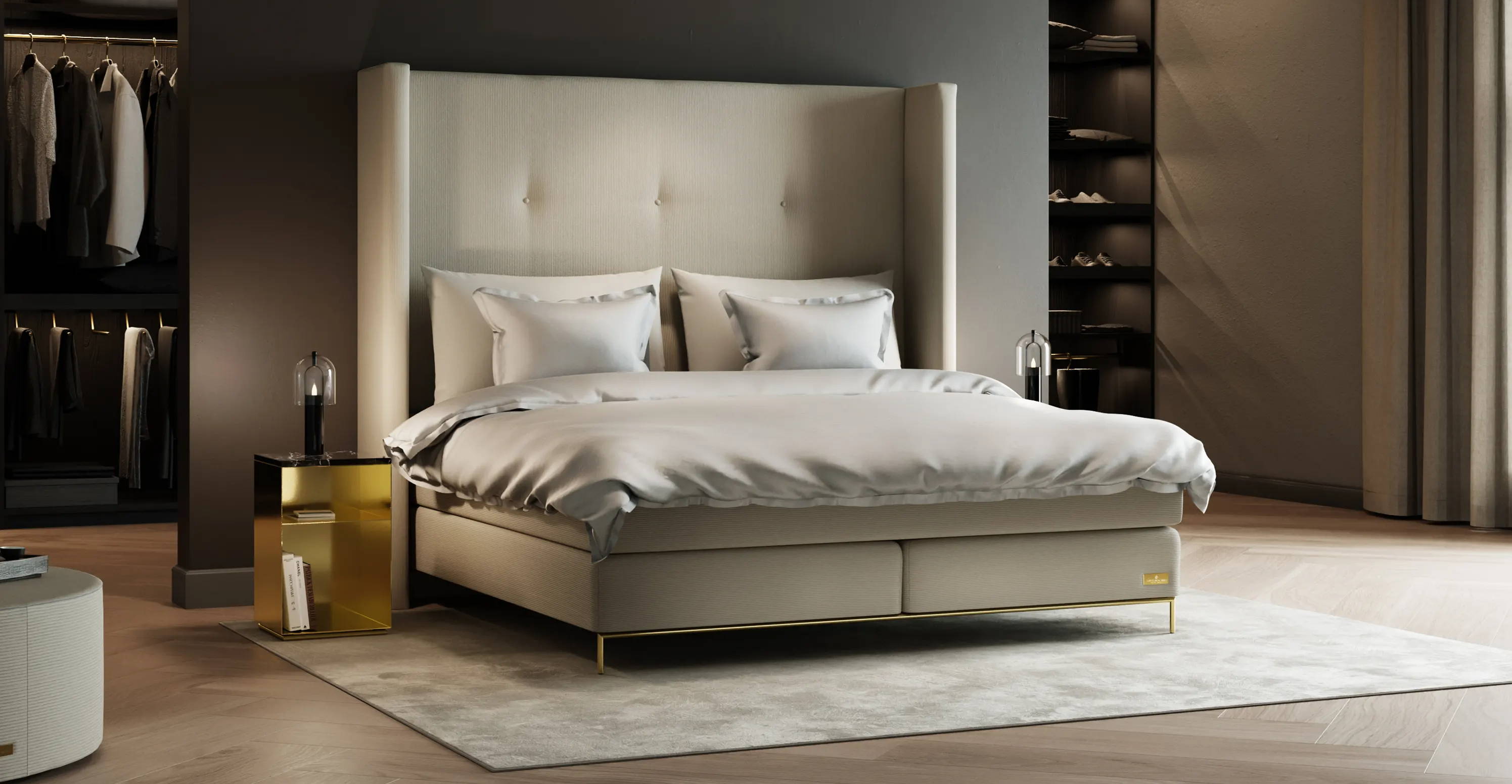 40% off bedroom furniture from Carpe Diem Beds with the purchase of a bed
Give your bedroom a personal touch with our exclusive bedroom furniture. Right now we are offering 40% off on selected bedroom furniture with the purchase of a new bed from Carpe Diem Beds. This exclusive offer is valid on all bedroom rugs, dog beds, bedside tables and headboards.
This offer is valid online and in-store from 02.9.2021 - 25.10.2021.
This offer cannot be combined with other offers.
Please note that the desired headboard must be manually added to your shopping cart to activate the offer. Please note that our bed configurator does not recognize the offer automatically, so the headboard needs to be manually added after you have added your bed to the cart (all parts except for the headboard), in order to trigger the offer.