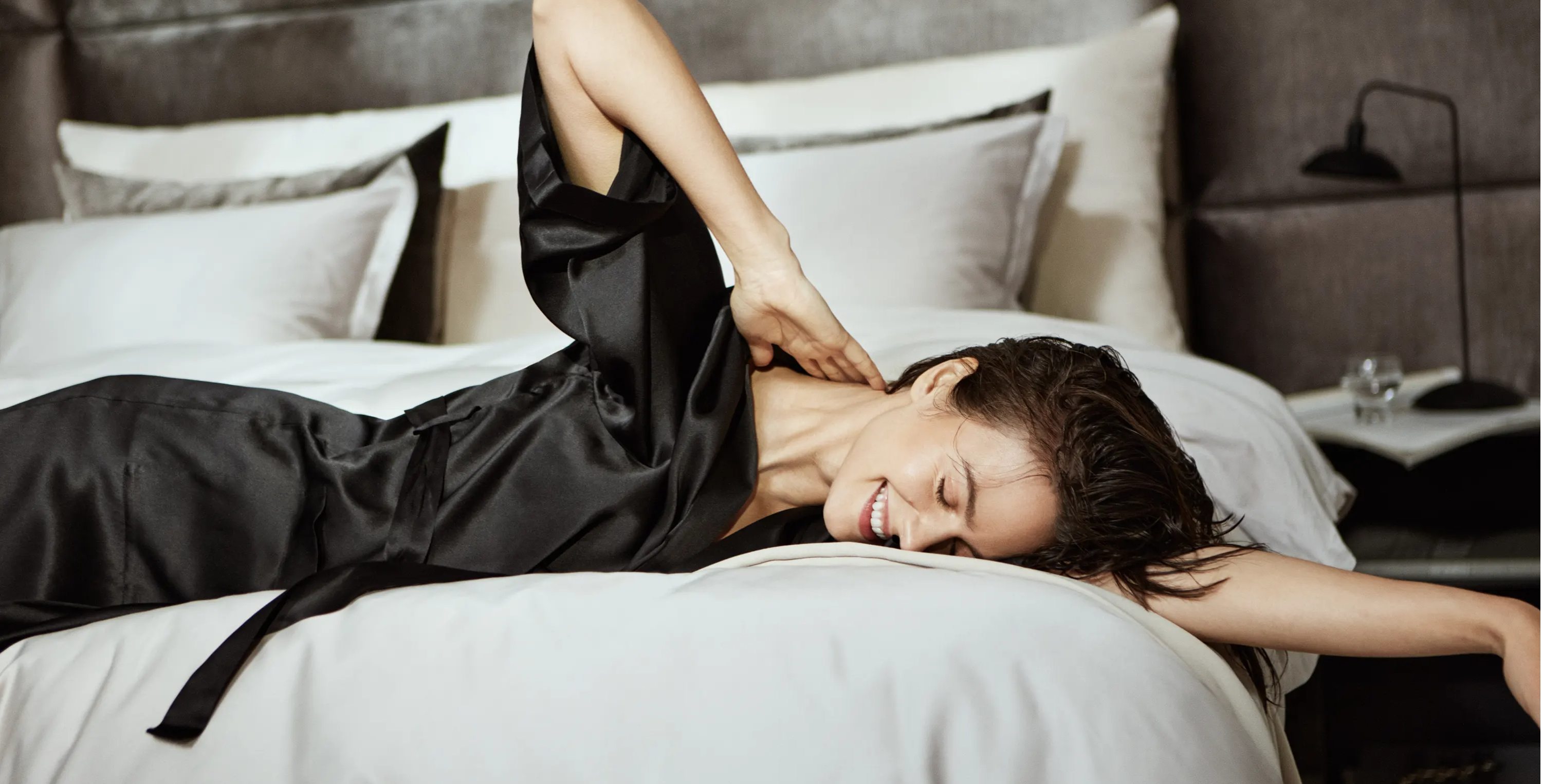 Buy a bed from Carpe Diem Beds and receive a complimentary bedding set*. This offer has a value of up to 420 GBP.
Experience the sensation of sleeping on luxury bedding. Our bedding sets are made in the highest quality satin-weave cotton and provide the ultimate Carpe Diem Beds experience. You will have a hard time leaving bed – for all the right reasons. .*Our exclusive offer includes a complimentary bedding set (duvet cover and pillowcase) with the purchase of a bed from Carpe Diem Beds. You will receive one bedding set per bed space, meaning that you will receive a single bedding set for a single bed and a double bedding set for a double bed. You can choose from our three collections of bedding sets: Havsbris, Storm and Stiltje. This offer has a value of up to 420 GBP.
For more information, please contact our store in Marylebone or Harrods via phone or email, or book a bed consultation with one of our bed specialists.
Carpe Diem Beds Marylebone
15 Wigmore Street
London W1U 1PE
marylebone@carpediembeds.co.uk
+44(0) 20 3982 3252
Carpe Diem Beds Harrods
3rd floor - Bed Studio
87-135 Brompton Road, Knightsbridge
London SW1X 7XL
Harrods@carpediembeds.co.uk
This offer is valid online and in-store from 12.4.2022 - 16.6.2022.
This offer cannot be combined with other offers. Add the bed to your shopping cart to activate the offer, then add your desired bedding products to recive them free of charge.